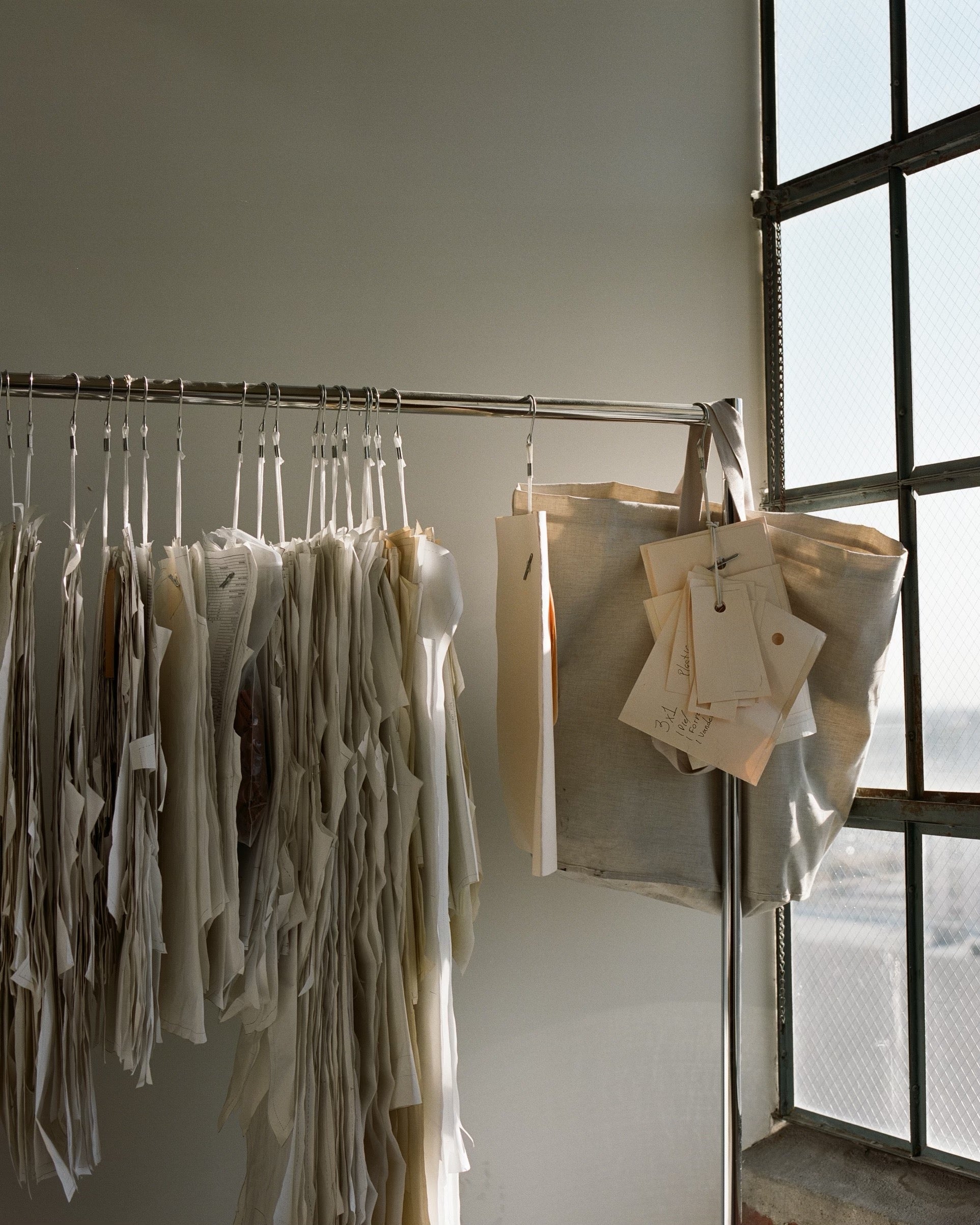 REESE COOPER® RESERVE PROGRAM
RCI Reserve is an ongoing project in which we up-cycle everything we've been keeping in the office for the past few years into new garments. 
With every season comes sampling & production.  Both of these cycles leave some leftover materials.  This can be anything such as fabrics, linings, snaps, zippers, ribbing, eyelets, screens, yarns, etc.  RCI Reserve aims to give new life to all of these materials.
RCI Reserve pieces are finished with a hand-written label documenting the fabric composition, the original purpose of this material, the new purpose it's taking & the date of completion.
Explore the first collection of RCI Reserve.