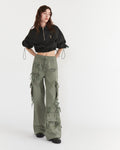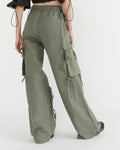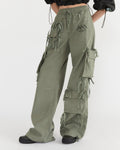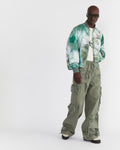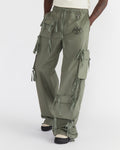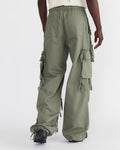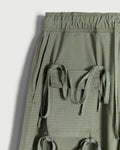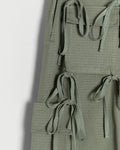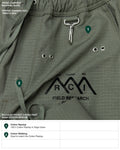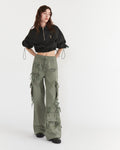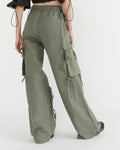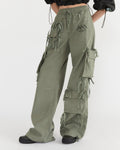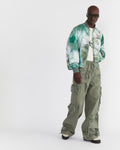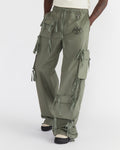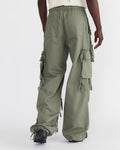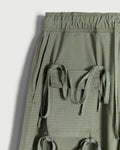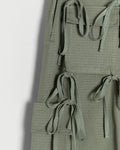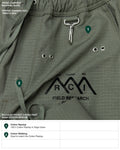 This item is on final sale.
A wide leg cargo pant or a relaxed subtle trouser, depending on how you wear it.  With or without the Modular Pockets, the pant is a loose fitting everyday pant with an elasticated waistband with adjustable strings, constructed of a lightweight cotton ripstop.  Stamped with the RCI Research Division mountain logo screenprint on the leg which can be covered up or exposed by adjusting the Modular Pockets.  The pant has a longer inseam than our usual cargos, so we recommend tying the bottom tighter and letting the leg fold over.
This garment is part of our Modular Pocket System, meaning the cargo pockets attached to the garment can be removed, repositioned or replaced with other compatible pockets of the same size allowing you to customise your look.
Learn more about the Modular Pocket System.
In partnership with One Tree Planted®, every item sold by REESE COOPER® on our webstore & retail partners, is matched with a donation of planting one tree in the forests of California.